Job Information
Medical Secretary

Gold
Hygieia Labs
Santa Clarita, California, United States
64 Days Ago
Overview
Job Category:
43-0000 Office and Administrative Support Occupations
Sub Category:
43-6000 Secretaries and Administrative Assistants
Job Salary Range:
$ 3500 - 4000 Per Month
Requirements
Minimum Education:
High School
Degree Title:
High School Some College
Minimum Experience:
1 Year
Career Level:
Entry Level
Work Permit:
United States
Job Status
Start Publishing:
2021-07-20
Stop Publishing:
2022-07-21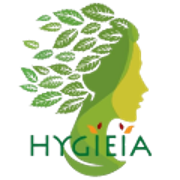 Hygieia Labs
https://www.rxgreenthumb.com
Santa Clarita, California, United States
Location
Santa Clarita, California, United States
Description
Perform secretarial duties using specific knowledge of medical terminology and hospital, clinic, or laboratory procedures. Duties may include scheduling appointments, billing patients, and compiling and recording medical charts, reports, and correspondence.
Answer telephones and direct calls to appropriate staff.

Schedule and confirm patient diagnostic appointments, surgeries, or medical consultations.

Operate office equipment, such as voice mail messaging systems, and use word processing, spreadsheet, or other software applications to prepare reports, invoices, financial statements, letters, case histories, or medical records.

Maintain medical records, technical library, or correspondence files.

Greet visitors, ascertain purpose of visit, and direct them to appropriate staff.

Compile and record medical charts, reports, or correspondence, using typewriter or personal computer.

Receive and route messages or documents, such as laboratory results, to appropriate staff.

Transmit correspondence or medical records by mail, e-mail, or fax.

Perform various clerical or administrative functions, such as ordering and maintaining an inventory of supplies.

Interview patients to complete documents, case histories, or forms, such as intake or insurance forms.

Perform bookkeeping duties, such as credits or collections, preparing and sending financial statements or bills, and keeping financial records.

Schedule tests or procedures for patients, such as lab work or x-rays, based on physician orders.

Complete insurance or other claim forms.

Transcribe recorded messages or practitioners' diagnoses or recommendations into patients' medical records.

Arrange hospital admissions for patients.

Prepare correspondence or assist physicians or medical scientists with preparation of reports, speeches, articles, or conference proceedings.
Agreement
This is NOT an offer of employment but simply a means to obtain information as to potential employment possibilities.
Qualifications
Customer and Personal Service — Knowledge of principles and processes for providing customer and personal services. This includes customer needs assessment, meeting quality standards for services, and evaluation of customer satisfaction.

English Language — Knowledge of the structure and content of the English language including the meaning and spelling of words, rules of composition, and grammar.

Clerical — Knowledge of administrative and clerical procedures and systems such as word processing, managing files and records, stenography and transcription, designing forms, and other office procedures and terminology.

Computers and Electronics — Knowledge of circuit boards, processors, chips, electronic equipment, and computer hardware and software, including applications and programming.

Administration and Management — Knowledge of business and management principles involved in strategic planning, resource allocation, human resources modeling, leadership technique, production methods, and coordination of people and resources.
Prefered Skills
Speaking — Talking to others to convey information effectively.

Active Listening — Giving full attention to what other people are saying, taking time to understand the points being made, asking questions as appropriate, and not interrupting at inappropriate times.

Service Orientation — Actively looking for ways to help people.

Reading Comprehension — Understanding written sentences and paragraphs in work related documents.

Coordination — Adjusting actions in relation to others' actions.

Social Perceptiveness — Being aware of others' reactions and understanding why they react as they do.

Time Management — Managing one's own time and the time of others.

Writing — Communicating effectively in writing as appropriate for the needs of the audience.

Complex Problem Solving — Identifying complex problems and reviewing related information to develop and evaluate options and implement solutions.

Critical Thinking — Using logic and reasoning to identify the strengths and weaknesses of alternative solutions, conclusions or approaches to problems.

Monitoring — Monitoring/Assessing performance of yourself, other individuals, or organizations to make improvements or take corrective action.
Apply Now