Job Information
Laboratory Director

Gold

Featured
Hygieia Labs
Santa Clarita, California, United States
64 Days Ago
Overview
Job Category:
11-0000 Management Occupations
Sub Category:
11-3000 Operations Specialties Managers
Job Salary Range:
$ 9000 - 10000 Per Month
Requirements
Minimum Education:
College
Degree Title:
Bachelor's Degree - Masters Preferred
Minimum Experience:
7 Year
Career Level:
Executive (Department Head, SVP, VP etc)
Work Permit:
United States
Job Status
Start Publishing:
2021-07-20
Stop Publishing:
2022-07-21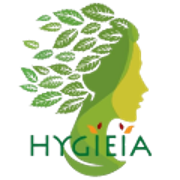 Hygieia Labs
https://www.rxgreenthumb.com
Santa Clarita, California, United States
Location
Santa Clarita, California, United States
Description
Plan, direct, or coordinate activities in such fields as life sciences, physical sciences, mathematics, statistics, and research and development in these fields.
Confer with scientists, engineers, regulators, or others to plan or review projects or to provide technical assistance.

Develop client relationships and communicate with clients to explain proposals, present research findings, establish specifications, or discuss project status.

Plan or direct research, development, or production activities.

Review project activities and prepare and review research, testing, or operational reports.

Determine scientific or technical goals within broad outlines provided by top management and make detailed plans to accomplish these goals.

Develop or implement policies, standards, or procedures for the architectural, scientific, or technical work performed to ensure regulatory compliance or operations enhancement.

Hire, supervise, or evaluate engineers, technicians, researchers, or other staff.

Design or coordinate successive phases of problem analysis, solution proposals, or testing.

Recruit personnel or oversee the development or maintenance of staff competence.

Prepare project proposals.

Conduct own research in field of expertise.

Prepare and administer budgets, approve and review expenditures, and prepare financial reports.

Make presentations at professional meetings to further knowledge in the field.

Develop innovative technology or train staff for its implementation.

Provide for stewardship of plant or animal resources or habitats, studying land use, monitoring animal populations, or providing shelter, resources, or medical treatment for animals.

Advise or assist in obtaining patents or meeting other legal requirements.
Agreement
This is NOT an offer of employment but simply a means to obtain information as to potential employment possibilities.
Qualifications
Administration and Management — Knowledge of business and management principles involved in strategic planning, resource allocation, human resources modeling, leadership technique, production methods, and coordination of people and resources.

English Language — Knowledge of the structure and content of the English language including the meaning and spelling of words, rules of composition, and grammar.

Customer and Personal Service — Knowledge of principles and processes for providing customer and personal services. This includes customer needs assessment, meeting quality standards for services, and evaluation of customer satisfaction.

Mathematics — Knowledge of arithmetic, algebra, geometry, calculus, statistics, and their applications.

Biology — Knowledge of plant and animal organisms, their tissues, cells, functions, interdependencies, and interactions with each other and the environment.

Law and Government — Knowledge of laws, legal codes, court procedures, precedents, government regulations, executive orders, agency rules, and the democratic political process.

Chemistry — Knowledge of the chemical composition, structure, and properties of substances and of the chemical processes and transformations that they undergo. This includes uses of chemicals and their interactions, danger signs, production techniques, and disposal methods.

Computers and Electronics — Knowledge of circuit boards, processors, chips, electronic equipment, and computer hardware and software, including applications and programming.

Personnel and Human Resources — Knowledge of principles and procedures for personnel recruitment, selection, training, compensation and benefits, labor relations and negotiation, and personnel information systems.
Prefered Skills
Writing — Communicating effectively in writing as appropriate for the needs of the audience.

Reading Comprehension — Understanding written sentences and paragraphs in work related documents.

Speaking — Talking to others to convey information effectively.

Active Listening — Giving full attention to what other people are saying, taking time to understand the points being made, asking questions as appropriate, and not interrupting at inappropriate times.

Critical Thinking — Using logic and reasoning to identify the strengths and weaknesses of alternative solutions, conclusions or approaches to problems.

Complex Problem Solving — Identifying complex problems and reviewing related information to develop and evaluate options and implement solutions.

Judgment and Decision Making — Considering the relative costs and benefits of potential actions to choose the most appropriate one.




Science — Using scientific rules and methods to solve problems.

Management of Personnel Resources — Motivating, developing, and directing people as they work, identifying the best people for the job.

Monitoring — Monitoring/Assessing performance of yourself, other individuals, or organizations to make improvements or take corrective action.

Active Learning — Understanding the implications of new information for both current and future problem-solving and decision-making.




Coordination — Adjusting actions in relation to others' actions.

Social Perceptiveness — Being aware of others' reactions and understanding why they react as they do.

Time Management — Managing one's own time and the time of others.

Learning Strategies — Selecting and using training/instructional methods and procedures appropriate for the situation when learning or teaching new things.

Mathematics — Using mathematics to solve problems.

Operations Analysis — Analyzing needs and product requirements to create a design.

Systems Evaluation — Identifying measures or indicators of system performance and the actions needed to improve or correct performance, relative to the goals of the system.

Systems Analysis — Determining how a system should work and how changes in conditions, operations, and the environment will affect outcomes.

Instructing — Teaching others how to do something.

Persuasion — Persuading others to change their minds or behavior.
Apply Now