Job Information
General and Operations Manager

Gold

Featured
Hygieia Labs
Santa Clarita, California, United States
64 Days Ago
Overview
Job Category:
11-0000 Management Occupations
Sub Category:
11-1000 Top Executives
Job Salary Range:
$ 6000 - 7000 Per Month
Requirements
Minimum Education:
College
Degree Title:
Bachelor's Degree
Minimum Experience:
5 Year
Work Permit:
United States
Job Status
Start Publishing:
2021-07-20
Stop Publishing:
2022-07-21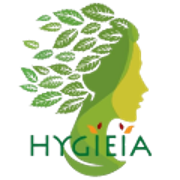 Hygieia Labs
https://www.rxgreenthumb.com
Santa Clarita, California, United States
Location
Santa Clarita, California, United States
Description
Plan, direct, or coordinate the operations of a private sector organization.
Duties and responsibilities include formulating policies, managing daily operations, and planning the use of materials and human resources, but are too diverse and general in nature to be classified in any one functional area of management or administration, such as personnel, purchasing, or administrative services.
Review financial statements, sales or activity reports, or other performance data to measure productivity or goal achievement or to identify areas needing cost reduction or program improvement.

Direct and coordinate activities of businesses or departments concerned with the production, pricing, sales, or distribution of products.

Direct administrative activities directly related to making products or providing services.

Prepare staff work schedules and assign specific duties.

Monitor suppliers to ensure that they efficiently and effectively provide needed goods or services within budgetary limits.

Direct or coordinate financial or budget activities to fund operations, maximize investments, or increase efficiency.

Establish or implement departmental policies, goals, objectives, or procedures in conjunction with board members, organization officials, or staff members.

Perform personnel functions such as selection, training, or evaluation.

Plan or direct activities such as sales promotions that require coordination with other department managers.

Set prices or credit terms for goods or services based on forecasts of customer demand.

Manage the movement of goods into and out of production facilities to ensure efficiency, effectiveness, or sustainability of operations.

Perform sales floor work, such as greeting or assisting customers, stocking shelves, or taking inventory.

Develop or implement product-marketing strategies, including advertising campaigns or sales promotions.

Recommend locations for new facilities or oversee the remodeling or renovating of current facilities.

Implement or oversee environmental management or sustainability programs addressing issues such as recycling, conservation, or waste management.

Direct non-merchandising departments of businesses, such as advertising or purchasing.
Agreement
This is NOT an offer of employment but simply a means to obtain information as to potential employment possibilities.
Qualifications
Administration and Management — Knowledge of business and management principles involved in strategic planning, resource allocation, human resources modeling, leadership technique, production methods, and coordination of people and resources.

Customer and Personal Service — Knowledge of principles and processes for providing customer and personal services. This includes customer needs assessment, meeting quality standards for services, and evaluation of customer satisfaction.

Personnel and Human Resources — Knowledge of principles and procedures for personnel recruitment, selection, training, compensation and benefits, labor relations and negotiation, and personnel information systems.

English Language — Knowledge of the structure and content of the English language including the meaning and spelling of words, rules of composition, and grammar.

Mathematics — Knowledge of arithmetic, algebra, geometry, calculus, statistics, and their applications.

Clerical — Knowledge of administrative and clerical procedures and systems such as word processing, managing files and records, stenography and transcription, designing forms, and other office procedures and terminology.

Economics and Accounting — Knowledge of economic and accounting principles and practices, the financial markets, banking and the analysis and reporting of financial data.

Sales and Marketing — Knowledge of principles and methods for showing, promoting, and selling products or services. This includes marketing strategy and tactics, product demonstration, sales techniques, and sales control systems.

Production and Processing — Knowledge of raw materials, production processes, quality control, costs, and other techniques for maximizing the effective manufacture and distribution of goods.

Computers and Electronics — Knowledge of circuit boards, processors, chips, electronic equipment, and computer hardware and software, including applications and programming.

Public Safety and Security — Knowledge of relevant equipment, policies, procedures, and strategies to promote effective local, state, or national security operations for the protection of people, data, property, and institutions.
Prefered Skills
Active Listening — Giving full attention to what other people are saying, taking time to understand the points being made, asking questions as appropriate, and not interrupting at inappropriate times.

Coordination — Adjusting actions in relation to others' actions.

Monitoring — Monitoring/Assessing performance of yourself, other individuals, or organizations to make improvements or take corrective action.

Social Perceptiveness — Being aware of others' reactions and understanding why they react as they do.

Speaking — Talking to others to convey information effectively.

Critical Thinking — Using logic and reasoning to identify the strengths and weaknesses of alternative solutions, conclusions or approaches to problems.

Reading Comprehension — Understanding written sentences and paragraphs in work related documents.

Time Management — Managing one's own time and the time of others.

Negotiation — Bringing others together and trying to reconcile differences.

Active Learning — Understanding the implications of new information for both current and future problem-solving and decision-making.

Complex Problem Solving — Identifying complex problems and reviewing related information to develop and evaluate options and implement solutions.

Judgment and Decision Making — Considering the relative costs and benefits of potential actions to choose the most appropriate one.

Management of Personnel Resources — Motivating, developing, and directing people as they work, identifying the best people for the job.

Persuasion — Persuading others to change their minds or behavior.

Management of Material Resources — Obtaining and seeing to the appropriate use of equipment, facilities, and materials needed to do certain work.

Service Orientation — Actively looking for ways to help people.

Writing — Communicating effectively in writing as appropriate for the needs of the audience.

Instructing — Teaching others how to do something.

Management of Financial Resources — Determining how money will be spent to get the work done, and accounting for these expenditures.

Learning Strategies — Selecting and using training/instructional methods and procedures appropriate for the situation when learning or teaching new things.

Systems Analysis — Determining how a system should work and how changes in conditions, operations, and the environment will affect outcomes.

Systems Evaluation — Identifying measures or indicators of system performance and the actions needed to improve or correct performance, relative to the goals of the system.
Apply Now